Sigvurd Larsenn and tech startup Raus are launching new environmentally friendly houses in German forests․
The small houses are designed with sustainability in mind and offer city dwellers the
opportunity to escape the hustle and bustle of city life and stay in a chalet that combines art,
culture and nature. At the moment, the houses are located only closer to the Biesenthal, but in the future they will be placed in all corners of Germany.
The main idea in the construction of houses is to make the most efficient use of the space inside, so that it does not seem too small.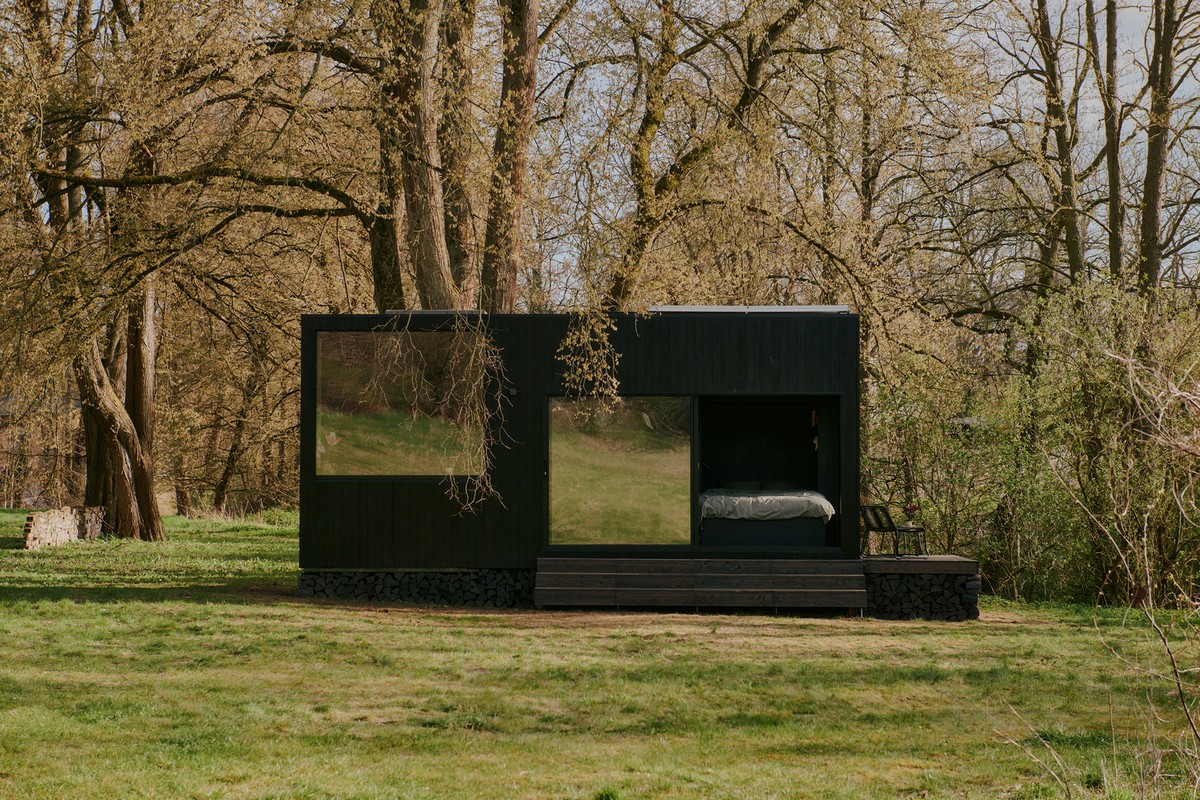 Due to the high ceilings, a small room of 18 square meters really seems spacious, and the dark colors do not make the interior smaller.
Facade windows allow you to see sunlight from all sides, as well as enjoy natural views.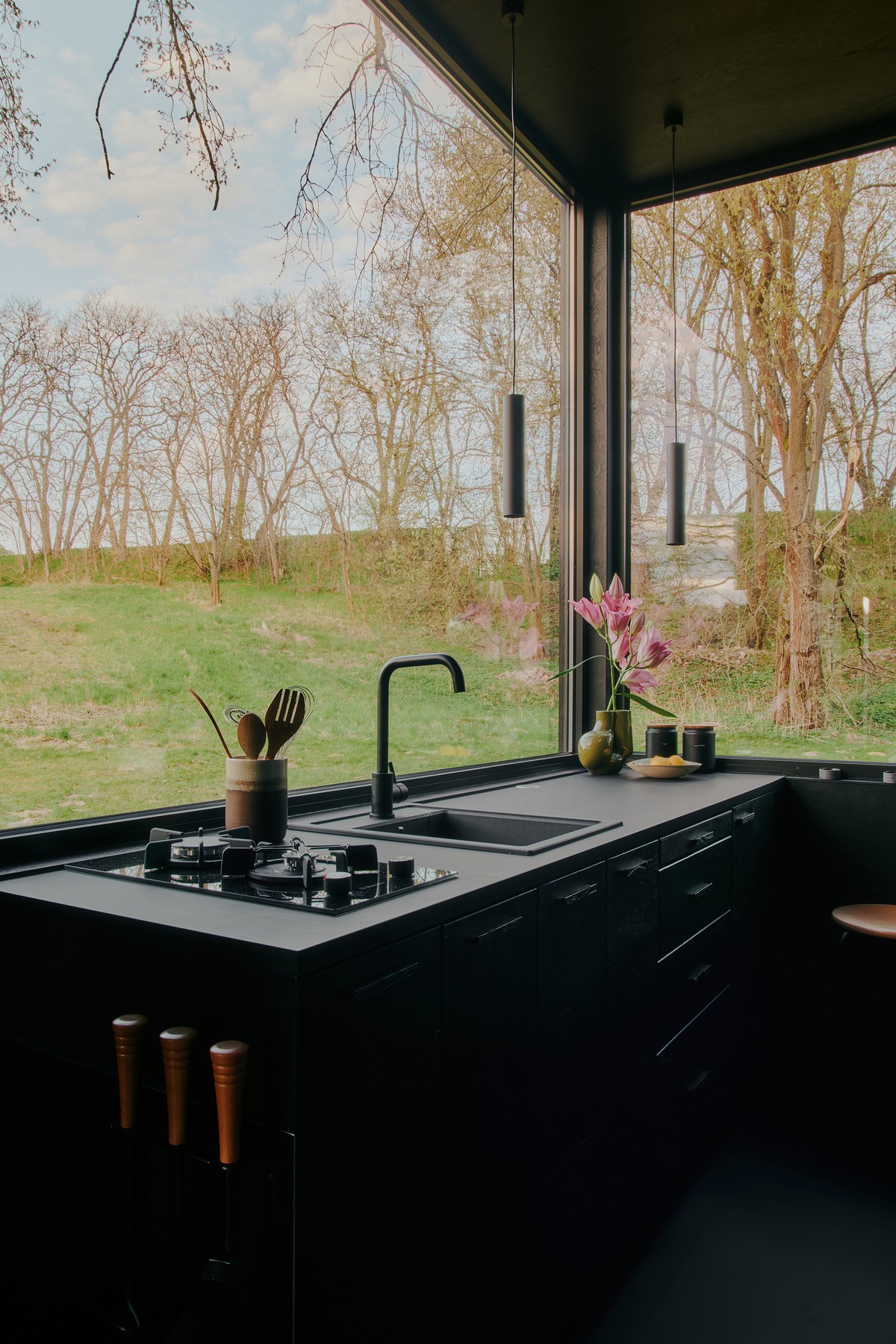 The Raus was founded in 2021 and offers nature-inspired lodges, thoughtfully designed and easily accessible, to make holidays as relaxing as possible.
Perhaps, this suggestion is especially for townspeople. Forest cabins are designed with strength and comfort in mind, built mainly for autonomous operation.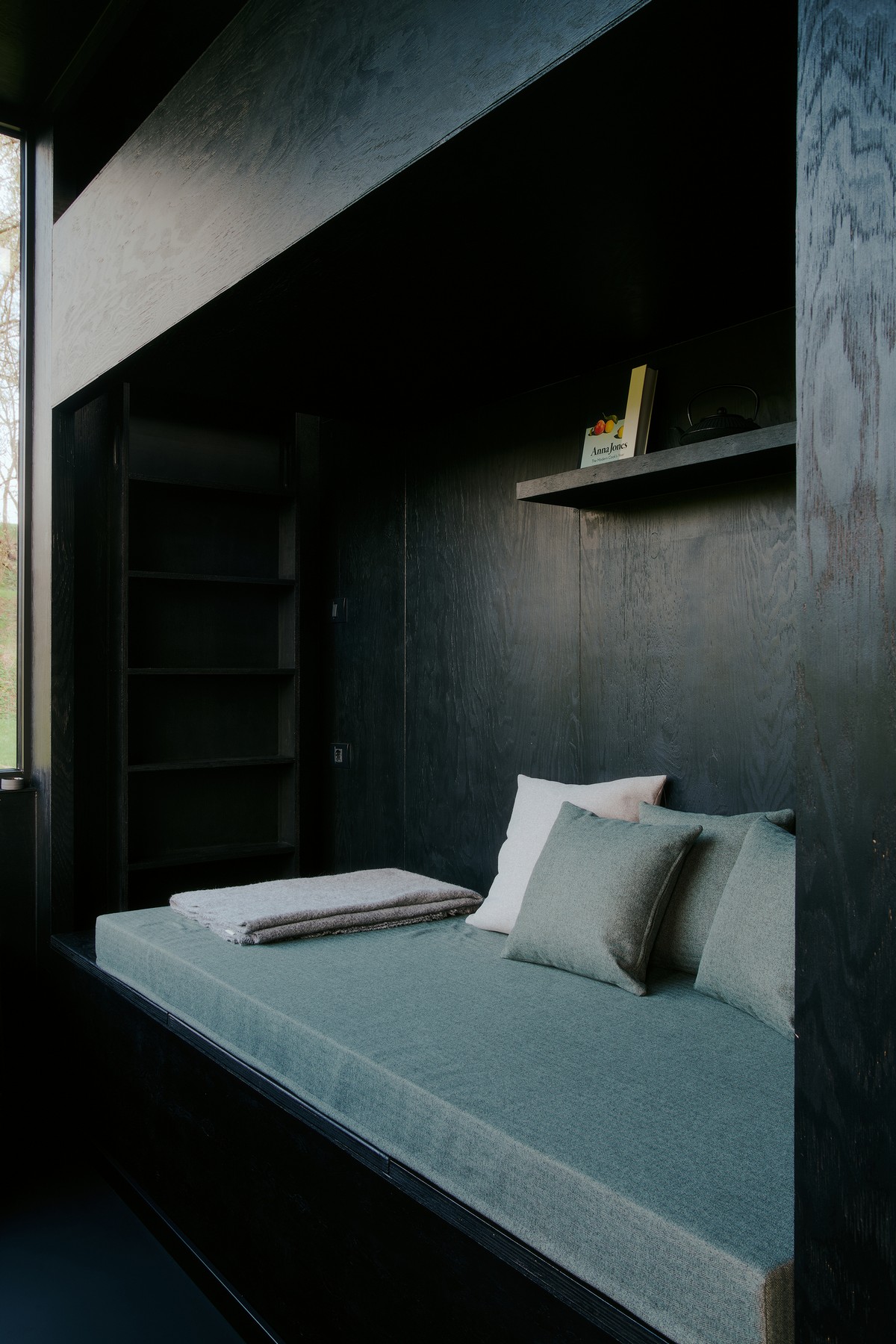 Professional architects and designers worked on the project, who also built in a closed water supply system and solar panels.
At the beginning, the company worked only in the vicinity of the capital, but soon expanded beyond the borders of the country.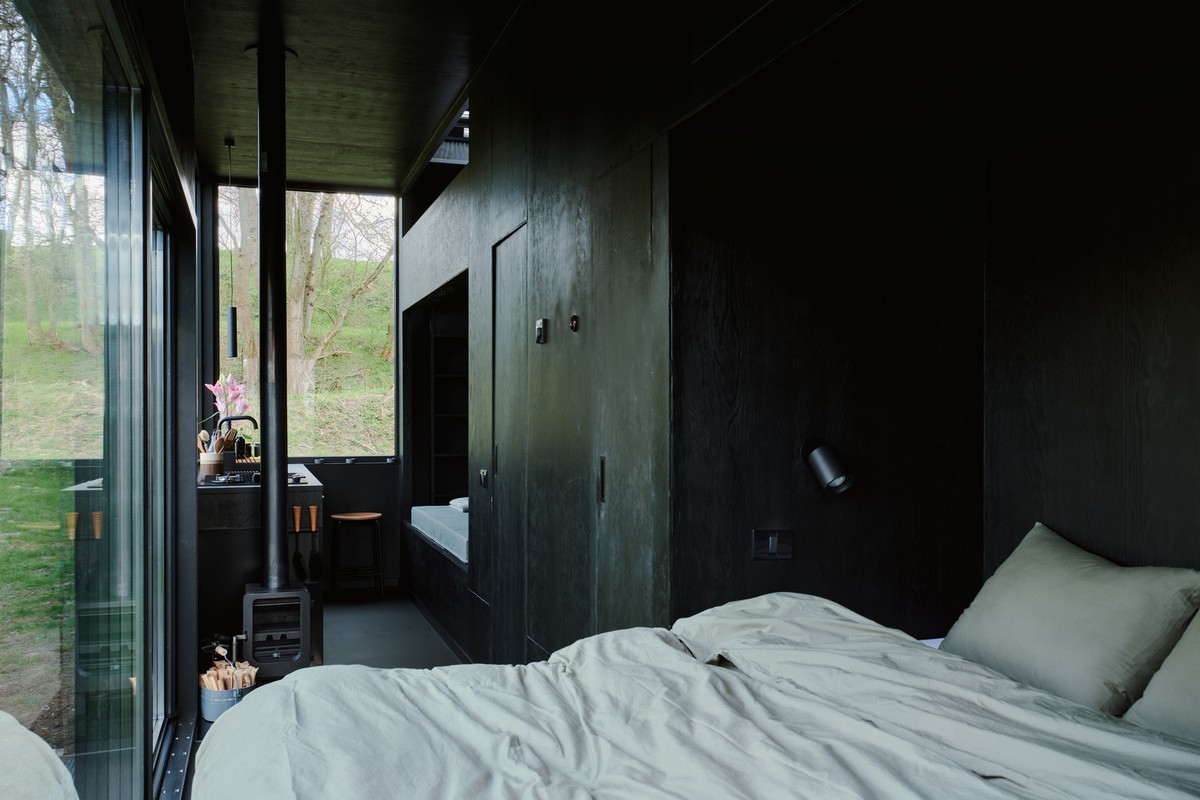 For the construction of the cabins, the company also collaborated with design companies and architects in the field of modern construction.
Located about an hour north of Berlin, the historic estate is surrounded by meadows and serves as a meeting point for contemporary art and culture, often hosting craft fairs and exhibitions.