Irish (known as Gaelic in the US and some other countries outside of Ireland) is one of the most beautiful and historic languages in the world. Given how few people speak this language exclusively, it's definitely not the most practical to learn. Irish is still taught in many schools because many Irish people see it as a symbol of national pride and identity.
Students at Colaiste Lurgan in Galway certainly won't let that happen. These students sometimes perform their own versions of pop hits in Irish, keeping their national language alive and promoting it in a fun and modern way.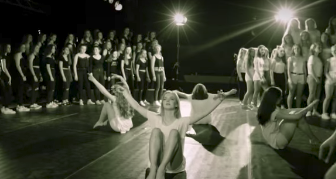 In the video below, the band perform Adele's hit 'Hello' in a stunning video directed by Shannon Bryan, who is surprisingly only 14 years old. Together with the choir and dancers, they completed the wonderful performance, resulting in an impressive show that will be remembered for a long time.
Video