In China а young couple decided to come up with a creative photo shoot and went to the mountains. They decided to climb Chaya Rock and take breathtaking pictures there.
The newlyweds used hooks, metal thorns and ropes as insurance. This rock was not chosen by chance.
The section of the mountain, which the young people climbed, was equipped specifically for filming various action films and films in the fantasy genre.
The most famous of these is the action adventure travel to the West.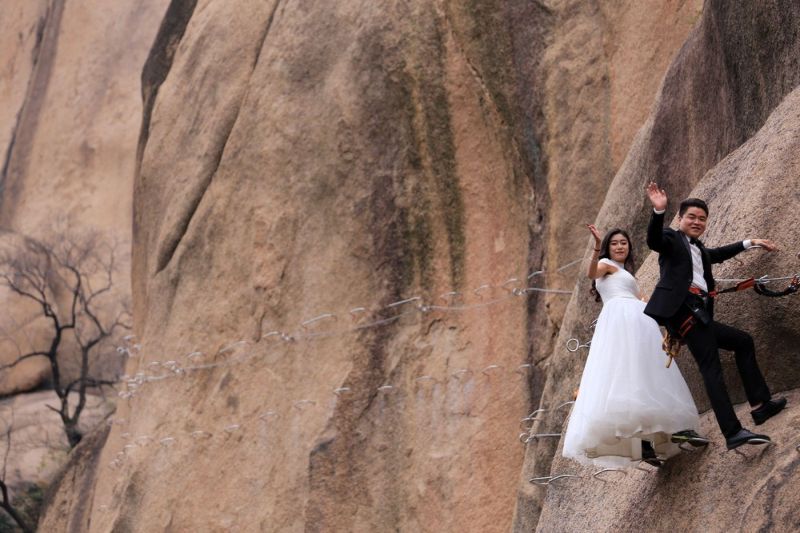 The climbers who helped the couple up the cliff blessed them by dressing up as characters from the film.
The photographs were taken in  picturesque place where the bachelor's day is celebrated annually.
It is very paradoxical that the couple decided to get married on such a day and in such a place.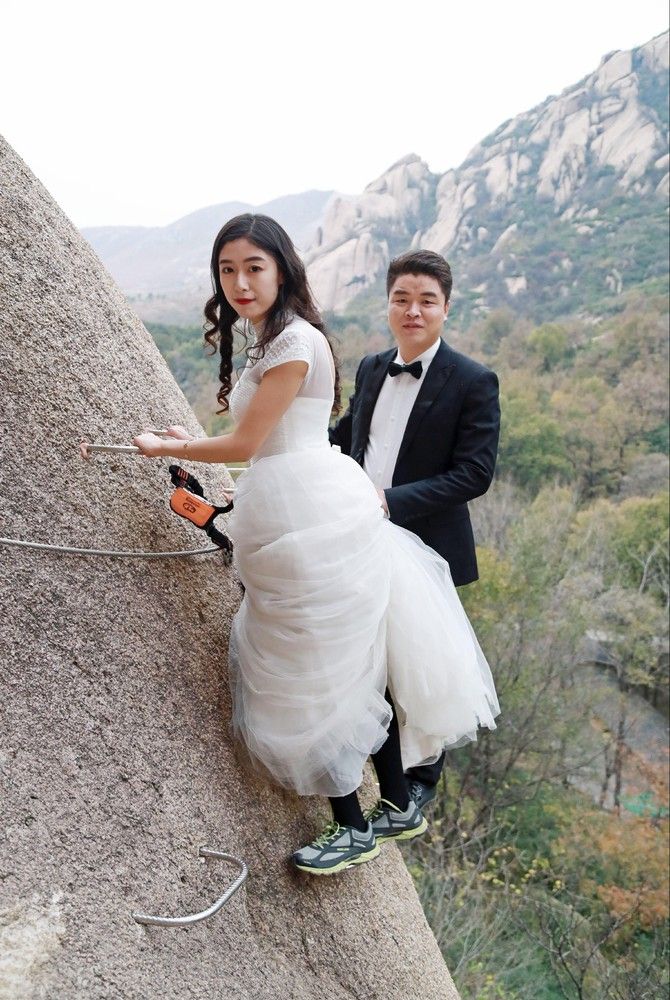 The concept of celebrating the "lonely life" began to gain momentum on college campuses in China in the 1990s.
Eventually, the idea spread throughout the country through the Internet and other media. November 11 is celebrated as Singles Day because of its numerical value.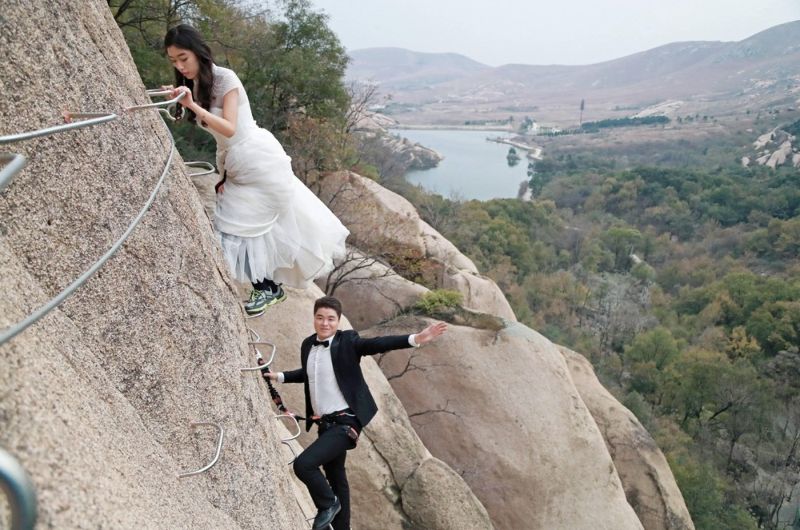 The date is made up of four "1s", where "1" means "single" person. Thus, on November 11, i.e. 11:11, represents four lonely people together.
It is also World Shopping Day. On such a memorable day, an extreme couple got married. The newlyweds climbed 300 feet up the cliff to capture their picturesque wedding shots.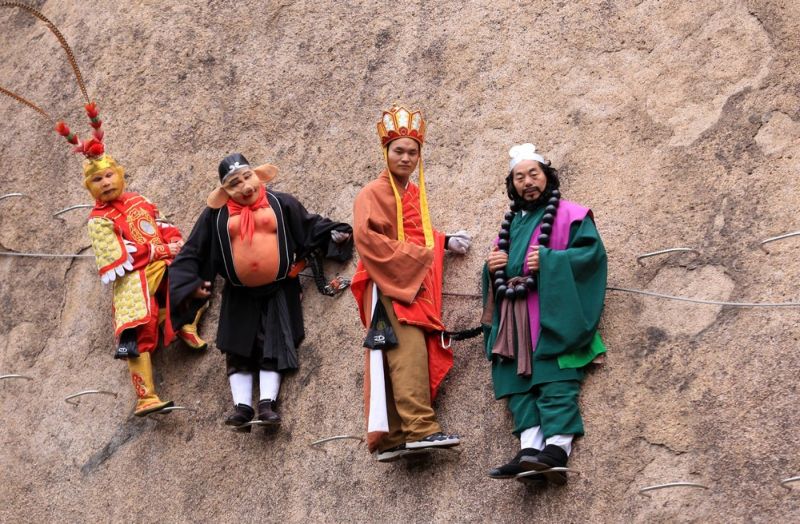 But the risk was worth it. Young people will never forget their photo shoot, where they experienced so many emotions and adrenaline.
The pictures turned out to be mesmerizing. A beautiful bride in a white dress and picturesque nature – everything looked very harmonious.