The young French photographer was looking for an apartment in the city of Bordeaux, as there was his main job.
However, housing prices turned out to be so expensive that the young man did not even have enough money for one room.
Then the photographer decided to approach the problem creatively.
He bought a garage in the city center and decided to convert it into an apartment. Garage was a stable many years ago and was a historical monument.
The authorities did not allow to modify the outer part of the building.
The young man acted in a very cunning way. He built his apartment inside a garage.
In order not to take up much space, the walls were made thin but insulated with durable materials.
The garage had no windows and no natural light.
He solved this problem by removing the wall at the back, and made new walls from stained-glass windows and a glass door.
He also built a small patio at the back of the garage.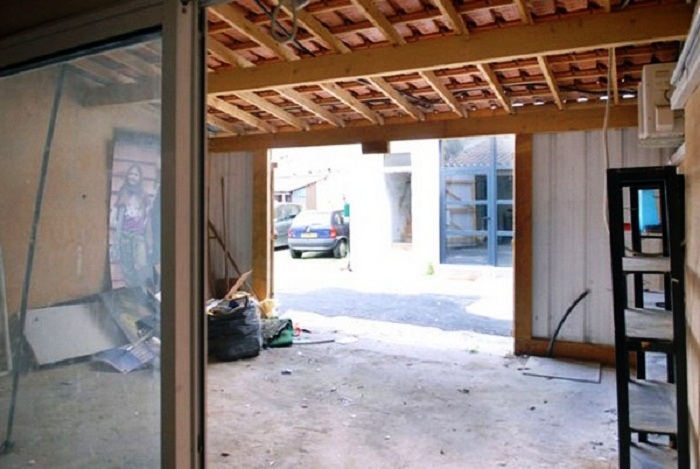 By law, in order for his apartment to become a residential area, it is necessary to have a parking space of at least twelve square meters.
It was this courtyard that served as a parking lot according to documentations. In the front part, the photographer replaced only the gate.
It turned out a cozy apartment of forty square meters.
For the interior design, the young man invited a specialist to correctly allocate the space.
The designers placed the living room and kitchen together, but the kitchen was placed closer to the hallway next to the windows,
so that it would be possible to ventilate the room at any time.
The hood could not be installed due to lack of space. The bedroom was located at the back of the house on the courtyard side.
This was conceived so that less noise would enter the bedroom. The apartment turned out to be very cozy and original.
Friends coming to visit the photographer could not believe that the apartment had previously been a stable and then a garage.
video